DOMINIC BRISEBOIS Remax inc.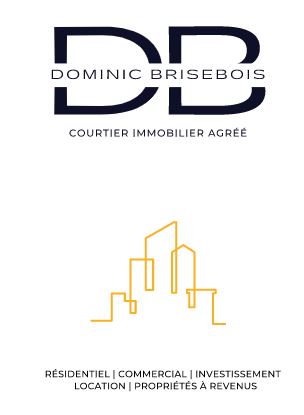 An entrepreneur at heart and investor himself of a real estate portfolio, Dominic Brisebois, a chartered real estate broker, has built a solid reputation in the industry over the past 12 years with more than 600 transactions to his credit.

Dominic's passion for real estate is apparent through his excellent communication skills and his warm and friendly approach.

Being a highly effective negotiator, mastering the many real estate laws, and repositioning himself to the constant changes in the market, Dominic knows how to use his expertise and broad experience to obtain the best results for the good of his clients.
Providing a complete and personalized service, Dominic's past and present clients will attest to his ability to facilitate the buying and selling process, providing a high level of service, and most importantly delivering RESULTS to each of his clients, time after time.
Investing in real estate can be a great way to generate wealth! I look forward to working with you!


Products and services
Extensive knowledge and expertise of the real estate market in the greater Montreal metropolitan area
Experience in RESIDENTIAL, COMMERCIAL, real estate INVESTMENTS, and INCOME properties.
Personalized service and continued support throughout the transaction process
An extensive network of professional partners and collaborators
A large pool of investors and clients
Opportunities and exclusive properties (pocket listings)
Referral and rewards program
$ 500 in a gift card for all references
Rewards for Corpiq members