Groupe Servicas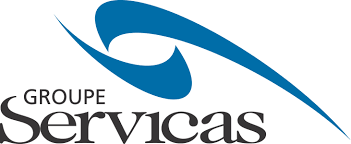 Groupe Servicas Inc., a group of over 50 registered professional accountants (CPAs), has more than 300 human resources, including more than 240 CPAs. The 143 associates of the Group who work in the field of public accounting offer certification services (audit and examination), compilation, business valuation, taxation, management, bookkeeping and other services useful to SMEs and O.S.B.L.

By being members of Groupe Servicas, small and medium-sized CPA firms can offer a service comparable to that of a larger firm with the conviviality of a firm for which personalized service is more than a goal: Is the raison to be.

The synergy developed by collective efforts and talents benefits the clients of member firms. Recently, members decided to expand their synergies by creating the Servicas Foundation and the first cause adopted was "the Key Project", a cause that is also contributing to CORPIQ.