Rona Inc.
Save money with RONA, the largest network of specialists for the maintenance, renovation and decoration of your buildings.

It's simple!

By becoming a member of CORPIQ, a RONA account will automatically be created so that you can take advantage of the discounts listed below at participating RONA and Réno-Dépôt stores. After joining CORPIQ, know that you will receive an email from RONA containing a username and password so that you can use the RONA VIPpro application. Downloading the app is not required to obtain in-store discounts but is a tool to track your purchase and transaction history.

To take advantage of the discounts, all you have to do is mention your name and telephone number registered in your COPRIQ account when you go to checkout. Please note that a delay of 5 business days may apply between the time you become a CORPIQ member and the entry of your in-store discounts.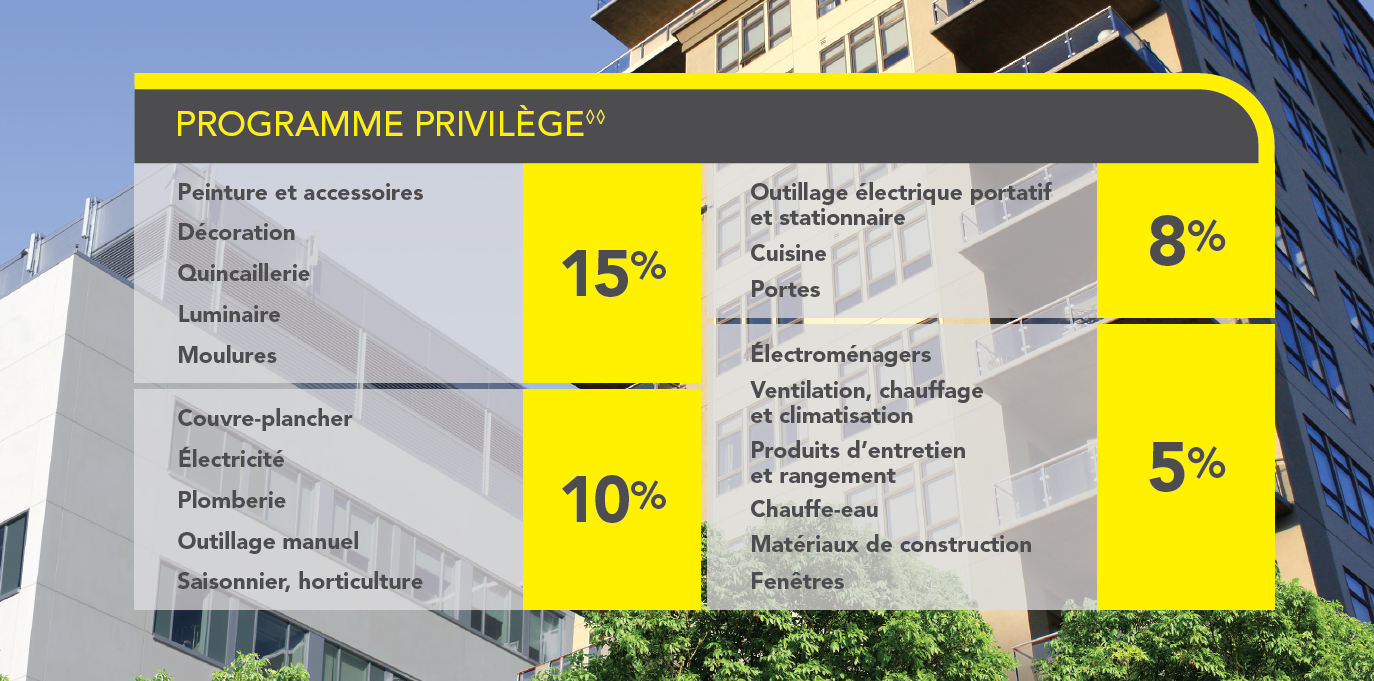 If you have any questions, contact :

Stephany Robinson
National account manager
stephany.robinson@rona.ca
Products and services
Flooring
Kitchen
Decoration
Electricity
Lighting / Fans
Masonry
Construction materials
Moldings, paneling, ceiling tiles and accessories
Portable and Stationary Power Tools
Hand tools
Paint and accessories
Plumbing & Heating
Doors and windows
Maintenance products seasonal and horticultural products housewares, automotive and storage
Forest Products and Allied Forest Products
Up to 15% discount Jusqu'à 15% de rabais
Offre exclusive aux membres, veuillez vous connecter pour en profiter.