Rona Inc.
Save with RONA, the largest specialists for maintenance, renovation and decoration of your buildings.

It's simple!

Go to the counter of the business service or customer service from one of the merchants participating RONA listed in the Register of suppliers.

During your first visit, the RONA store will open a folder. You will then have to present your membership card CORPIQ, allowing you to benefit from very attractive discounts. Have a look at the Rona's pamphlet for more details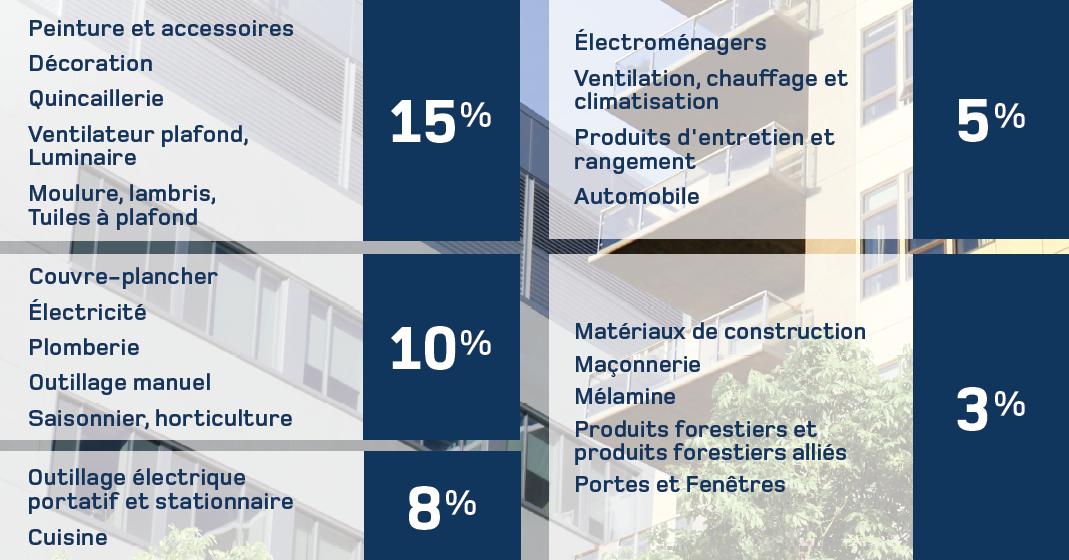 Products and services
Flooring
Kitchen
Decoration
Electricity
Lighting / Fans
Masonry
Construction materials
Moldings, paneling, ceiling tiles and accessories
Portable and Stationary Power Tools
Hand tools
Paint and accessories
Plumbing & Heating
Doors and windows
Maintenance products seasonal and horticultural products housewares, automotive and storage
Forest Products and Allied Forest Products
Up to 15% discount Jusqu'à 15% de rabais
Offre exclusive aux membres, veuillez vous connectez pour en profiter.